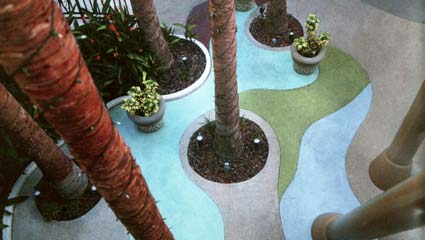 No matter how many palm trees you put into you ad for colored concrete, you ain't gonna make that cement look pretty.  This picture is from a Scofield ad on the back cover of Landscape Architecture Magazine (October 2007).  It's great to peruse through industry magazines like this one because you get a chance to see what the companies are trying to push at the people who design the spaces around us (like Adobe's MAX 2007 brochure).  A company called Unilock sells something that is more tasteful.
Also, if you need to stop soil erosion on your project, be sure to grab onto your sail and surf on over to the website for this product called EcoMatrix: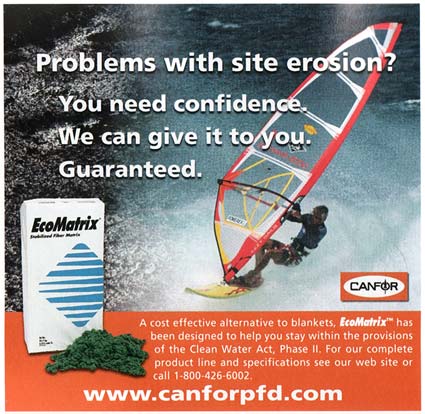 They can help you ride that water right off your site.
Comments