Intel has a pearl and oyster ad out touting their Centrino Duo Processor for notebooks. Here it is (click to enlarge):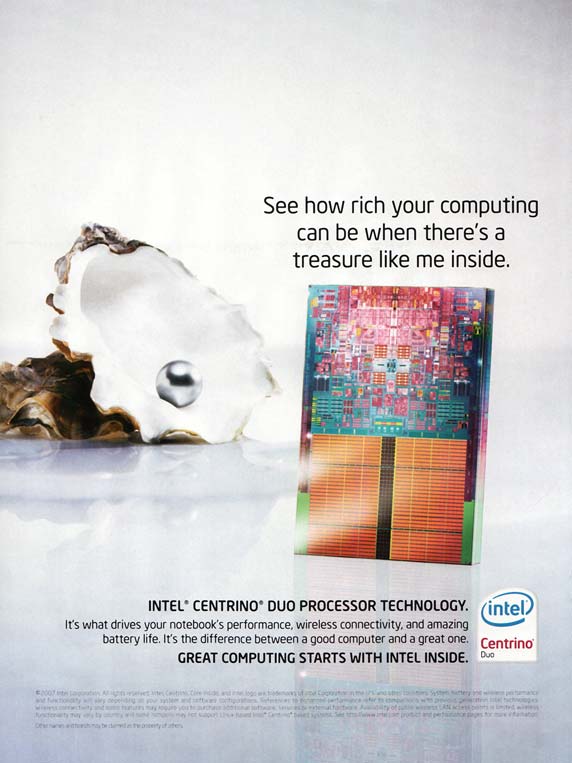 They have gone to great lengths to really pull out the rainbow colors in that chip. It makes me wonder why they couldn't have come up with something a little less literal relating to pearls and rainbows. And that pretty pearl just sitting there all clean in that oyster that looks more like a coconut than a slimy mollusk.
It's funny how we forget that pearls are often created from a parasite that is being coated over and over with nacre. Yet despite their weird origins, pearls hold a really magical place in many people's hearts. I remember how excited I was as a kid when my sister was selected at SeaWorld in front of what seemed like thousands of people to receive the free cultured pearl at the pearl diving show. I'll bet that she still has it too.
I wonder if this Intel pearl is real or cultured.
Comments