Pharmaceutical ads are all over the beach these days. I saw at least four or five on television yesterday for various products.
Here's one from Valtrex that I've seen several times:
These ads are so strange. You've got the BBQ, beach, boardwalk, hammock, and all the other little delicious paradises they can dream up. The message: you can escape herpes with once-a-day Valtrex.
You also have their pretty website: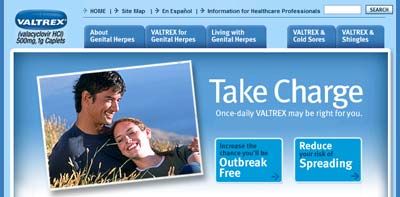 Comments