Since Sprint's CEO resigned earlier this month after their Sprint Speed campaign failed to bring any return close to what they put into it, they have been going back to the old island website that I mentioned in a post a while back.  The banner you see above popped up on Forbes on an article about how Google is about to launch their iPhone killer.  Here's a letter for Sprint:
"Dear Sprint:  It's either about the phone or the expansive nature of your network as it is related to people's personal connections.  No amount of advertising can overcome this fact.  Love, Rapidsea"
Google at least claims to know this and are actually looking at a great phone as a medium to advertising instead of looking at advertising as a medium to a standard phone.  I can't wait to see if they deliver because I love my iPhone and would love even more competition to make it better.
UPDATE:  They are also advertising the island to American Express customers: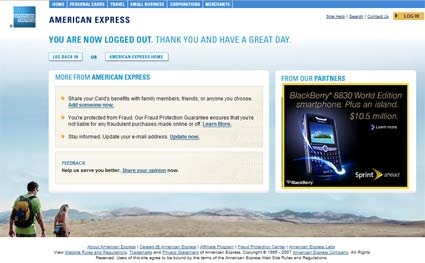 Comments