You might know of Zipcar if you live in cities like DC or Boston and of Flexcar if you live in places like Seattle, Atlanta, and Philadelphia.  Now it looks like the two companies are merging according to an announcement from Zipcar to its members on October 31st. 
Grab your sand pail and shovel, Flexcar drivers, you will now get to enjoy the beach escape advertising as much as Zipcar members: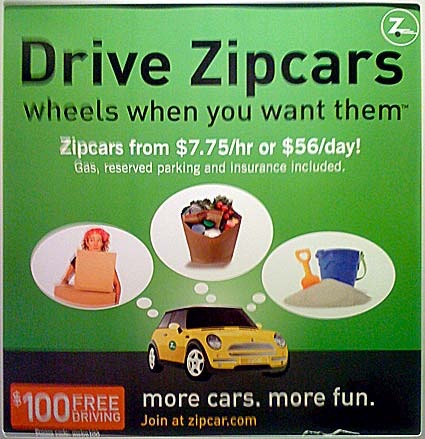 Pretty, eh?
I have to admit here, though, that I took this picture on the subway on my way to the suburbs of DC where my friend picked me up in a Zipcar for the beach.
Comments