I've been thinking a lot about scale in fake images since writing about the climber, snowboarder, and surfer in the the Pepsi Dare post.  Then along came BoingBoing.net and Unit Seven, a group out of New Zealand, who created this unique drawing: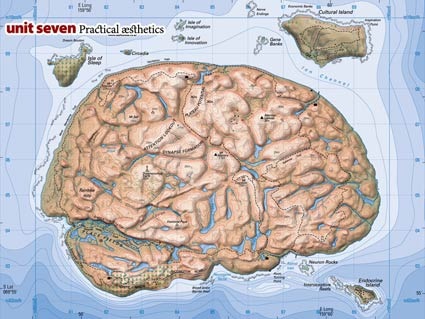 It's a brain that has been modeled into an island map and a 3D world.  They created a digital elevation model and then added real map details in a visually compelling work of art.
I can assure you that even a small version of an island is a big feat.  Try building an actual island model like this one: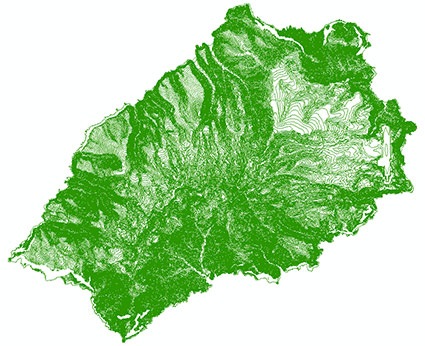 It's hard to tell because the lines blur together, but there's 1,541 10-metre contour lines in this image for an island that is 10 miles by 6 miles.  It took over a month to do draw, using almost all of my time along with the help of three other people.
The details in the Unit Seven work should be applauded.  It's really beautiful and interesting.
This image comes by way of BoingBoing.net, by way of Mike Love, by way of Unit Seven.
Comments