Few smokers who quit regret the decision, but none have ever proclaimed to feel like a butterfly released from the chains of addiction like this picture portrays (image elements condensed):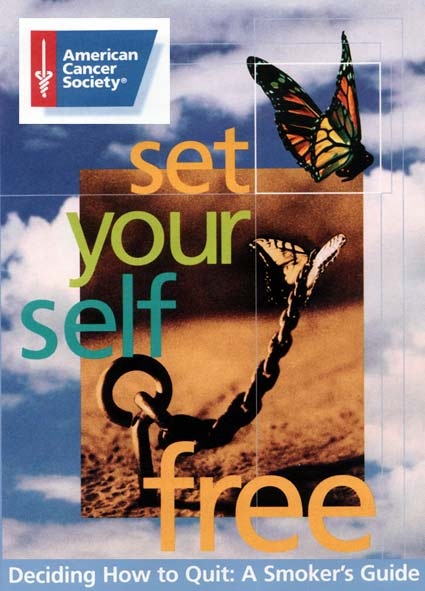 This is the front cover of a pamphlet from the American Cancer Society to help convince people to stop smoking. The image goes beyond the ordinary meadow butterfly images you see everywhere to actually holding that little creature down, so it deserves some creativity credit. Go Photoshop.
Inside, they take us on another version of escape to the beach:

This one leaves you wondering why quitting smoking can be likened to a shining sun reflecting off the sand and water. At least a third image shows a woman raising her arms in freedom: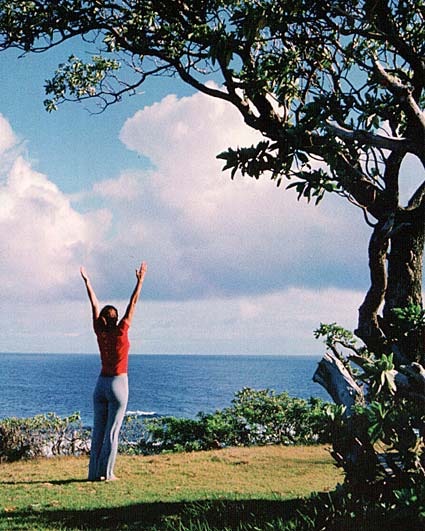 Now that is the face of addiction liberation.
The last noteworthy picture is of hot air balloons: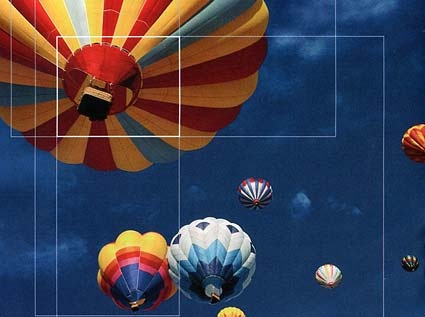 Smoking is just hot air anyway, right? Go for a natural high?
In any event, this pamphlet is very good. It lays out facts, figures, and information for people to access when they're ready to decide on their own. If you're a smoker, here's a copy. While we don't think that you will necessarily feel like you're sitting on the beach every day after you quit, we do think that it will give you some extra days to go to the beach if you should so choose. It will also keep the self-righteous people on the beach from telling you that you shouldn't smoke because it's ruining their day (and it is).
You can find some online information here at the American Cancer Society. Trust me that you don't want to have to go through the trials of cancer treatment (assuming you haven't already been touched by the disease) if you can eliminate one of the biggest causes out there.
Quitting smoking is officially admitted as a medium to paradise.
TECHNICAL NOTES: This brochure was originally produced in 1999 and revised in August on 2005. The number is 2054.00-Rev.08/05. It is copyrighted by the American Cancer Society, Inc. 1999.
Comments