This public service announcement for "Karmalot" at GetGoodKarma.org escapes me a bit: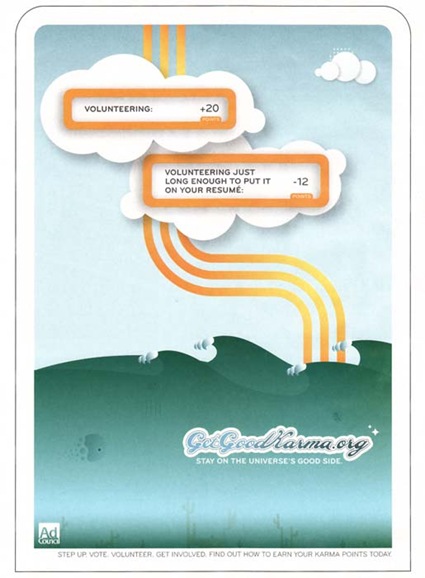 I think the message is fantastic and spot on, especially for high school kids who might think that they just need to volunteer to get into college.  The sea scene is a little off if it's really meant to represent "the universe," but maybe they're talking about volunteering for Surfrider or something.
See more of this happy Karmalot place here at GetGoodKarma.org.
Comments