Imagine our un-surprise when we noticed that LG used a tropical island as the image on their publicity shots for their new $3,999 refrigerator embedded with a 15" high definition television: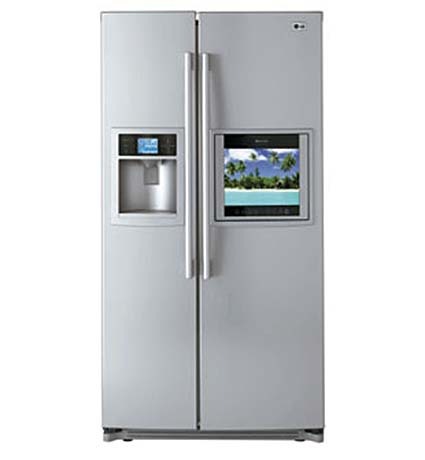 Here's the close up: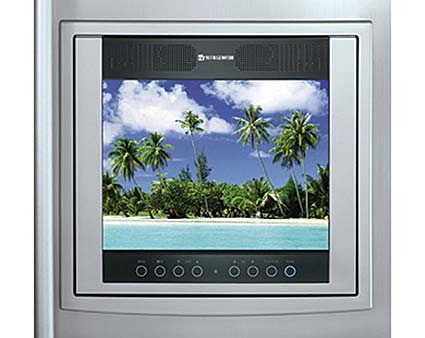 And inside?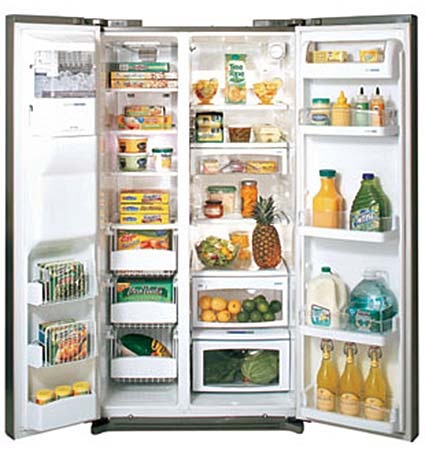 Yup, lemons, limes, pineapple orange juice, fruit bowls are all front and center.   Paradise indeed.  Consider this product officially categorized in the unofficial category of "Unbridled Materialism."  And the specs?  Scroll down at this page and click the tab.
At least Oprah was smart enough to put an image from her own show on hers for her list of favorite things for the holidays 2007.
Comments