The Fall 2007 issue of Smithsonian Magazine features a cover story on the America's 37 young innovators under the age of 36.  Philippe Cousteau, the grandson of famed explorer and environmental activist Jacques Cousteau, is one of the 37 people.  Like others in his family, he works to help protect and save rivers and oceans around the world.  According to the article, his mother Jan is American, and he grew up in California and Connecticut.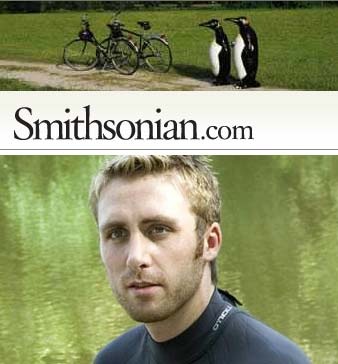 Notice the Austrian penguins placed on the page there above Cousteau's picture?  I cropped the page down, but they are part of an ad campaign similar to the traveling gnome that became famous in the movie Amelie and alter with Travelocity.  Here's another ad that was on the Smithsonian site: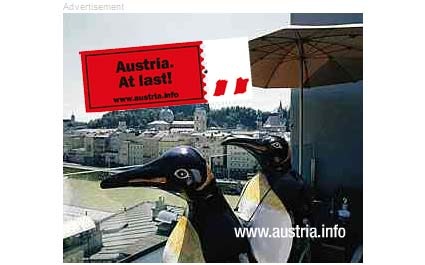 You can visit the Austrian site here where you can see them chilling out in beach chairs at the ski resort.  These appear to be portraying cold-weather penguins.  You can read more about Rapidsea and penguins here.  The Philippe Cousteau article once again is available here.
Comments