After the last Zune review, I set out to explore the possibility that maybe in Microsoft's overall campaign they actually put together some really compelling ways of selling the Zune.  What I found instead was a commercial called "Ballad of TIna Pink" (or possibly "Welcome to the Social" if you go by the Zune website) with this woman touching her Zune and being transported to the very exciting social that we pondered in the last post.  Mystery solved!
It turns out that the social is all about line-dancing and a dunk tank, filled with pink bunnies, kitties, and jellyfish.  It's so hip that there's not a single hint of ice cream or church.  Like Alice in Chains in Wonderland, here she goes touching herself: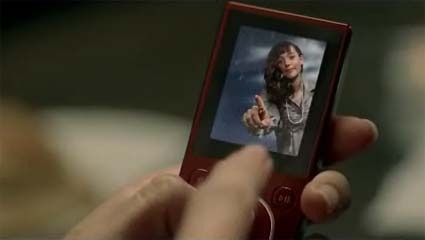 If you were Microsoft, WHY would you ever have somebody touching the screen to start the magic when you have your "d-pad," which does everything an iPod Touch can do only harder?  Never give your product a "D" before it's even on the market.  They missed a great chance to demonstrate what the d-pad can do with interesting visual transformations, and ended up looking like they dream of having better patents.
And here are the scary pink bunnies and kitties all line dancing: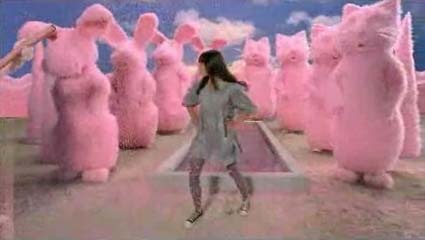 Makes me want a Peep.  Is it March yet?  And here she becomes the first human sunset in the world's largest dunk tank: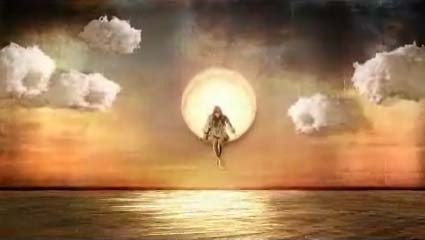 As she delves into the sea for the jellyfish half of the social: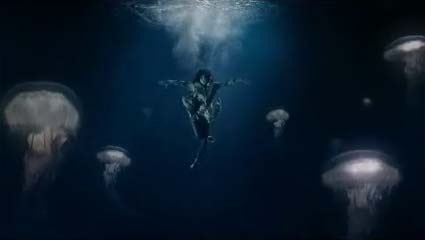 Finally, after touching her Zune one last time, she heads back to the cafe where she came from: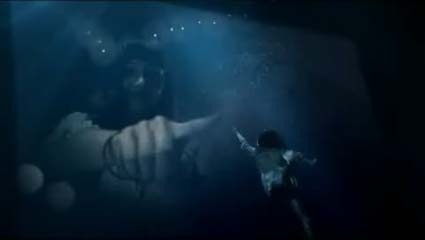 I don't think this ad is terrible visually, and musically Rogue Wave (excuse their beloved Rapidsea name because their music is okay) is definitely on target with the people they likely want to sell to.  But the images are a little tired and the touching is way too iPod/iPhone.  So, even after this new commercial, which is definitely an improvement on the print ad in the last post, I'm still predicting self-inflicted failure for the Zune for the holidays.
Here's the full YouTube video courtesy of hewsoft:
RELATED POSTS: Self-inflicted failure predicted for the new Zune and Academy of Dreams ~ Finally, a good Zune commercial
Comments