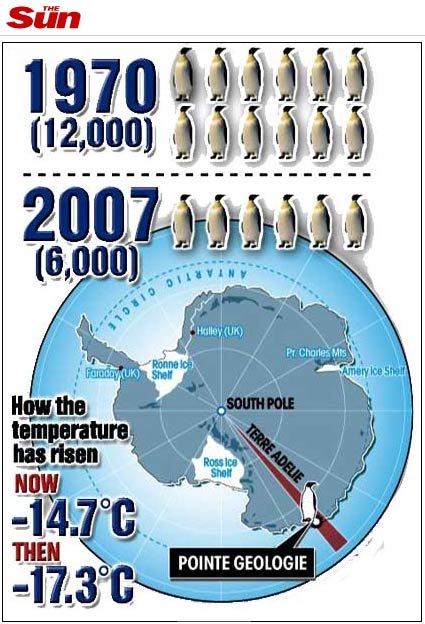 Penguins have become such celebrities in movies and on underwear, that the UK Sun is reporting on "the last Emperor" here.  They're one of the few animals that experience the convergence of Celsius and Fahrenheit at -40 degrees.  However, increased temperatures (leading to less and thinner ice) and overfishing by humans (perhaps from too much fish tossing) have created serious threats to their populations.
The article states: "Warmer temperatures and stronger winds meant increasingly thin ice.  This often breaks up before the summer, drowning those chicks whose parents are lucky enough to find them sufficient food."  Emperor penguins are not alone.  Here's the whole article if you want to read more.
It's interesting to see the celebrity pull that environmental issues are getting in non-traditional, non-science publication.  Penguins will soon go paparazzi.
Comments