This ad for Wellesse Glucosamine supplements contains some of the creepiest smiling people I have ever seen: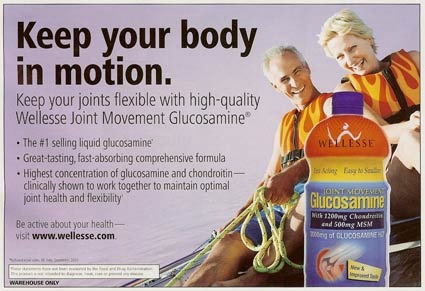 They sure do appear to be enjoying their boating adventure.  There's a huge SNL "jealous" hiding behind those eyes.  Those fiery life vests are something.
This is from The Costco Connection January 2008 page 53.
Comments