In a follow up to the Depend on Grandpa post, we declare "Viva las undies!"  Grandma is back in action again thanks to the "best protection" available, and she's taking a swing at the good life: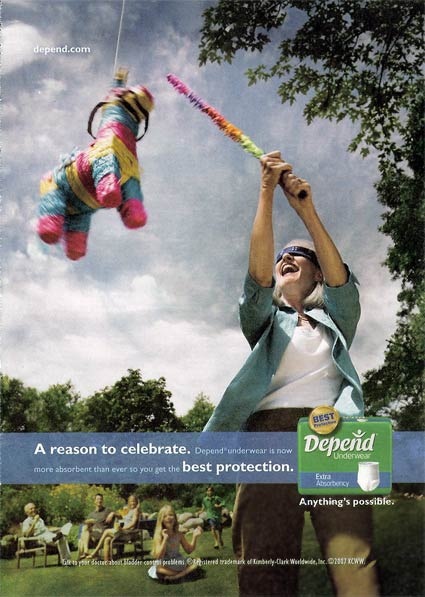 Since the last ad in which grandpa got carried away checking out the girls on the beach with his grandson, we blindfolded grandma and gave her a piñata bat.  Then we all secretly went back to our chairs and laughed at her.  She better get some candy out of this one, or else she's gonna be mad.
Too bad we spent the Dora piñata at Christmas.  We all participated in that one.  What a sight!
Comments