The Drudge Report is one of the most popular news consolidation sites on the Internet.  They often post photos of the news of the day, some of which can be jarring.  Here's today's photo that looks more like a family vacation photo than news: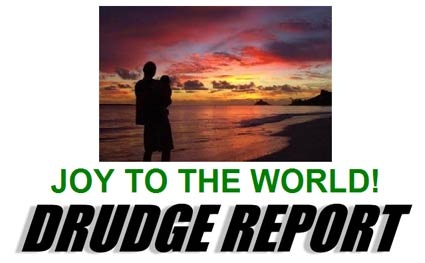 I think that it's meant to be something of a Christmas card, but can't really decipher exactly.  What else could "Joy to the World" mean on Christmas Eve Eve?
Matt Drudge should be careful because Bill O'Reilly will accuse him of being on the wrong side of the Fox war on Christmas — not unlike the President and First Lady with their holiday card.
Comments