CHILEAN EARTHQUAKE UPDATE: In response to the Chilean earthquake, one group that could use your donations is Doctors Without Borders. They have sent a team to Chile to assess the needs of the affected area. Even if they decide that there is little for them to do in Chile, they are also active in Haiti. Your funds will be well spent.
_____________________________________________________________
A series of images has been floating around in an email forward about a supposed tsunami wave that froze in midair as it came up and over other Antarctic ice.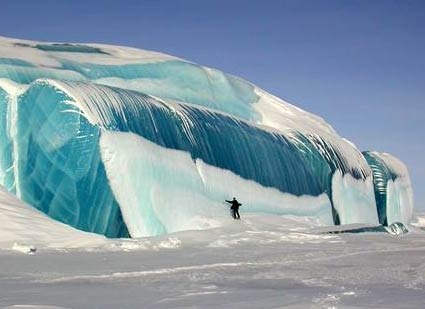 One person suggests it is "blue ice." In any event, it is highly unlikely that it is a tsunami wave.
Comments