The January/February 2008 cover of Harvard Magazine (the Alumni Association's magazine) has been sent out and has this sunset cover on the topic of autism: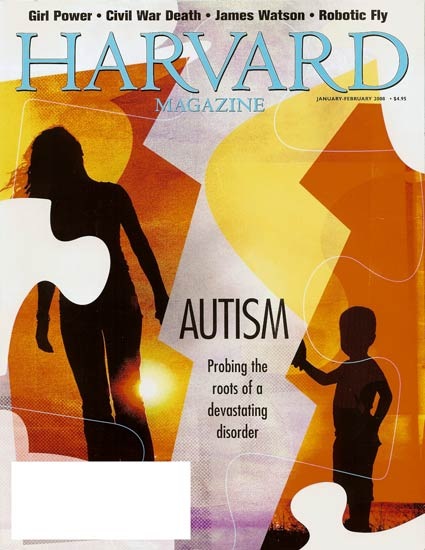 It's a mother and her son walking on what appears to be a beach at sunset.  They are disjointed by a lightning bolt and some strange puzzle pieces.  The image shows how an intertwined mother and son seem so separated in what should be an ideal setting.
The autism article is located here in HTML or you can also download a PDF of the article in its original print form here.  To read more from this issue, the full index is here.
Comments