One of the great toy finds of the year is definitely the Lego Aqua Raiders sets.  Here's one with an amazing Lego skeleton in the lower right-hand corner: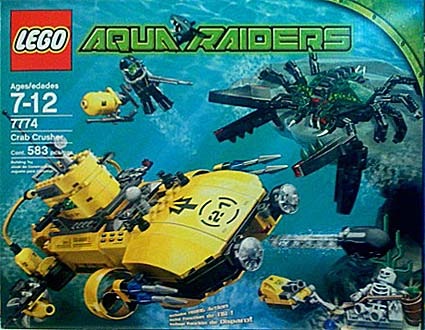 I wonder if it draws its inspiration from Pirates of the Caribbean on some level.  I'd like to think that Disney doesn't dictate most toy evolutions.
The box set above is the Crab Crusher, which retails for around $50.  The best part about the creations that Lego puts out is that they allow for so much imagination.  They don't just take a few cliche objects and peddle them to kids (like Barbie as the Island Princess for example).  Instead, every box has something new and interesting that you not only get to play with, but that you also get to assemble, disassemble, and reform.  They're amazing toys.
Comments