Whether you're into Barack Obama or not, he made a Rapidsea worthy comment about drug companies.  He said:
"A whole bunch of these profits are going into these TV ads where you don't even know what the ads are for… There are people running in fields and they are all dancing.  Actually, that is not true.  There is one drug where you know what it is for."
The audience laughed because they knew exactly what he was talking about: erectile dysfunction.
We tend to agree and tried to get the pharmaceutical companies to apply the knowledge directly to their heads in this post.  But Pfizer and Viagra aren't totally free from place blame, but at least they give it a spin.  For example, there is the mountain resort escape: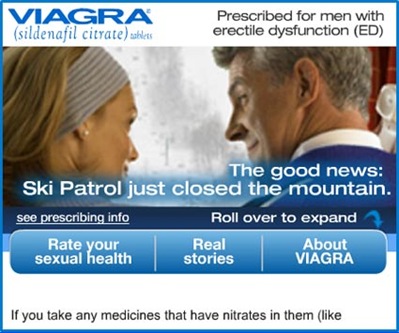 It's an escape from your escape.  Thank God the place is shut down for now (unless they were hot of course)!  And then there's also our personal favorite: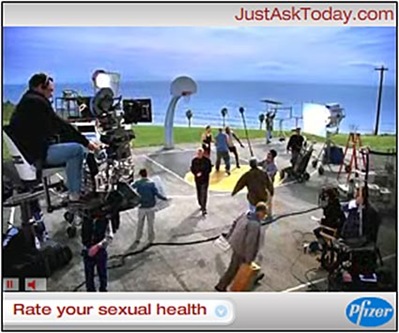 Nothing like some seaside basketball movie set drugs to set the night to music.
Of course, now they have their new slogan: "Viva Viagra."  Nothing like "Viva Las Vegas," the most famous desert oasis escape, to further the cause.
More details on the Obama story, including the full quote, are available in the post here by Lynn Sweet.
Comments