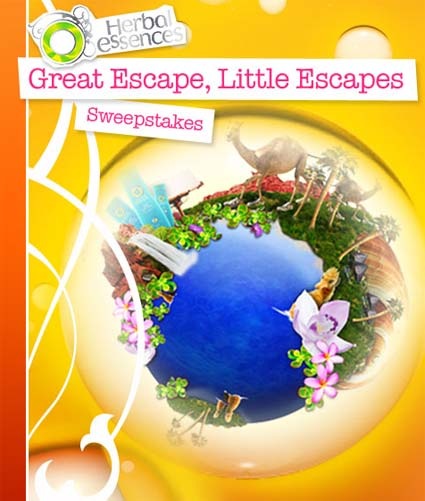 Herbal Essences wants you to stop and smell the essences. Their wild sneaker-wearing camel campaign is pushing hard. I personally don't want to smell the camel or the sneakers, but we awarded their Hello Hydration ad the Rapidsea Commercial of the Year for their Lovely, Scented Desert (LSD) oasis imagery. It's positively the best, worst ad we've seen in a long time.
HOWEVER, we missed the fact they have a sweepstakes going on along with the campaign. You could win a number of things, including a spay day or gift cards from major merchants, like Barnes & Noble and Restoration Hardware.
When you enter, you have to tell them what little escape gift card you'd like. If you think this campaign is as silly as we do, put in that you would send a card full of cash to a shelter or other charity. There must be a "save the oases" fund somewhere.
Comments