Like the ocean, your toilet contains water.  Therefore, your toilet seat should celebrate its beach-like position on the edge of a tiny abyss.
Here are our nominees for the tackiest escapist toilet seats in the world: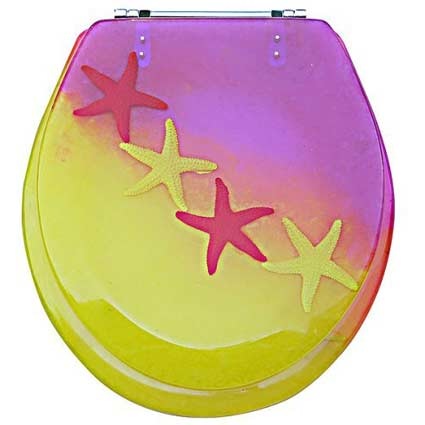 1. What better way to start the images than with this little starfish number?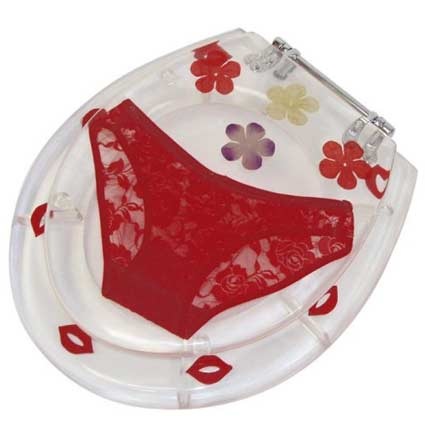 2. This is like the honeymoon of toilet seats.  Who seals underwear in resin and makes a toilet seat out of them?  Maybe there will be a new trend to process your wedding undies into a toilet seat, not unlike bronzing your baby's shoes.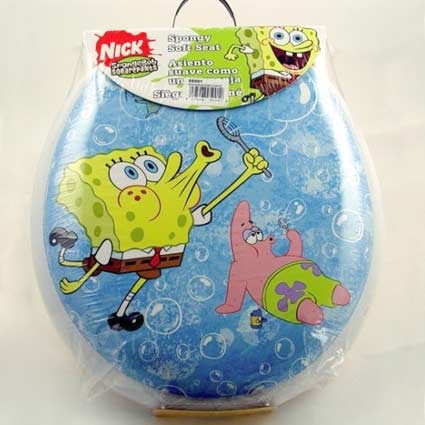 3. Oh, look!  It's Bikini Bottom!  Now we have two theories for where the name came from.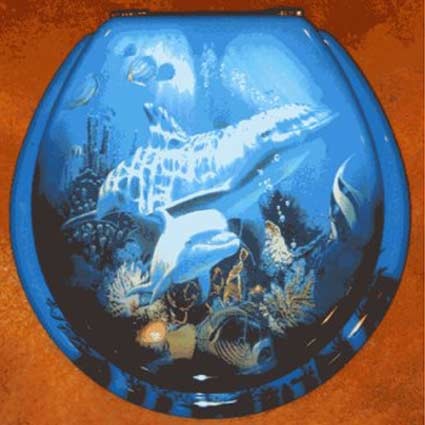 4. This whale toilet seat is reminiscent of a Star Wars poster from the 70s.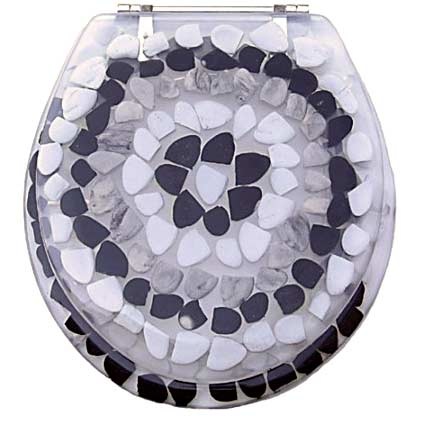 5. This toilet seat has a "Polynesian" theme.  Not that you needed that to be spelled out for you.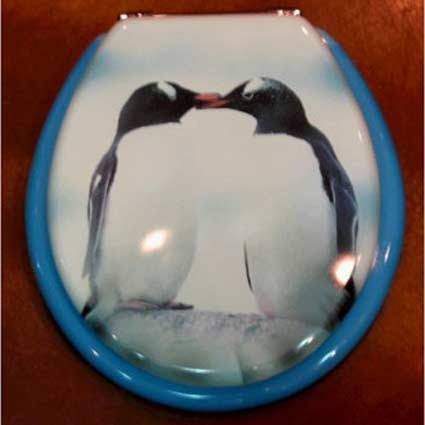 6. Aww.  Do penguins kiss?   Too bad they weren't screenprinted on a pair of those panties that Jessica Alba wore in Good Luck Chuck.  Now that would make a great panties-in-resin toilet seat.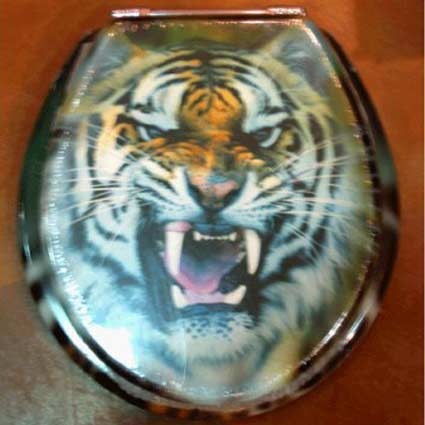 7. If Tony Soprano received a gag gift for Christmas, this would be it.  "Take a seat."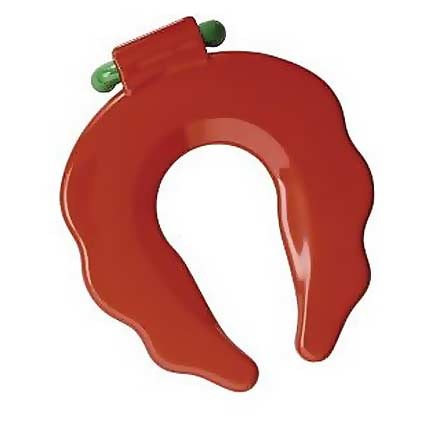 8. You're feeling hot, hot, hot.  This design comes in several colors, but the red version ended up looking like a pepper.  It's unlikely they hoped for that result.  And, no, it's not heated.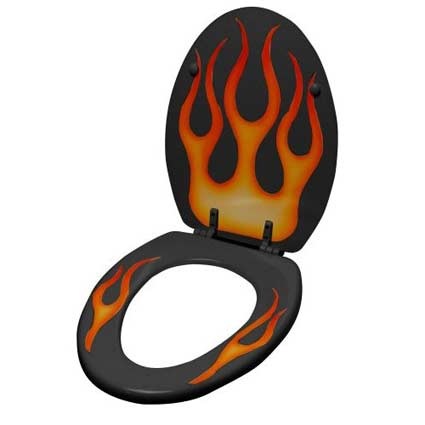 9. This one is also not heated.  Motorcycles aren't supposed to have warmers.  But this toilet seat is the ultimate medium to paradise at home.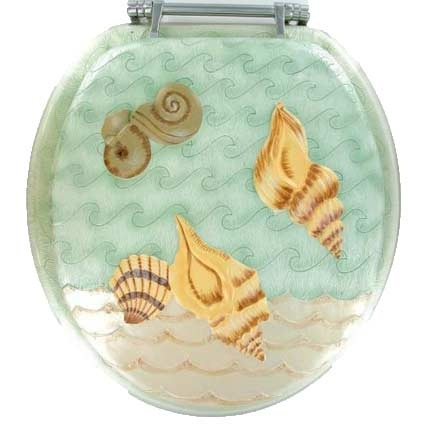 10. Escargot!  This one just appears like they've taken some sea life up in a zero gravity plane and plummeted towards the earth.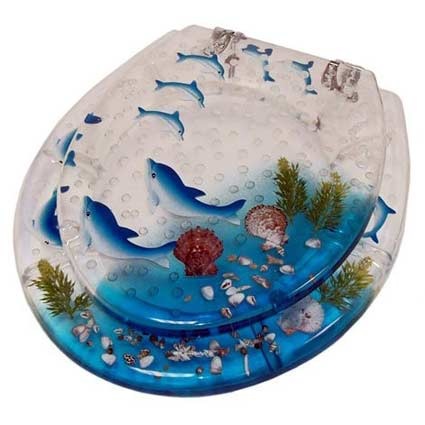 11. Does this not look like a wintry mountain scene…with dolphins?
And finally: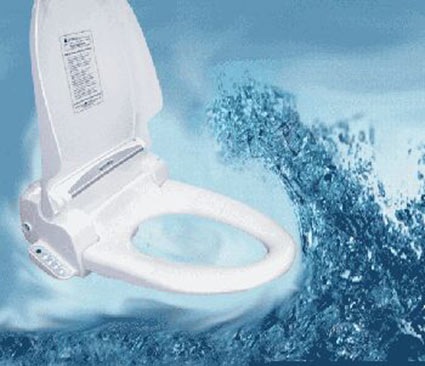 12. The Hyundai Electric Bidet 550, which has multi-wash functions to make you feel like you're surfing with each flush.
Comments