The oceans, for many, are a veritable masterpiece of god, and this year The White House Christmas card featured the seas in a verse from the New International Version of the Bible.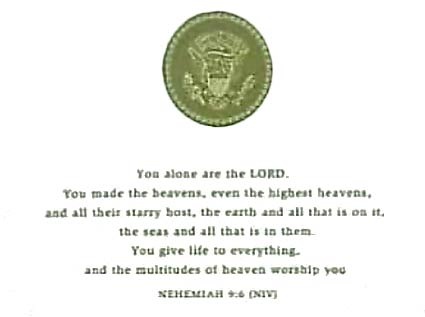 It's Nehemiah 9:6, which reads:
You alone are the LORD.
You made the heavens, even the highest heavens,
and all their starry host, the earth and all that is on it,
the seas and all that is in them.
You give life to everything,
and the multitudes of heaven worship you
The card was created by Hallmark, which has produced the card for seven years straight. The artwork on the front cover is by artist David Drummond.
There has been some controversy surrounding the inclusion of scripture. Commentary on that aspect is beyond the scope of this blog, but feel free to read more about it in a Google News search here.
Comments