One of the media representatives of the escapist, and often exclusive, sport of golf has caused quite an uproar.  It's Golfweek magazine, which published this cover with a noose on it: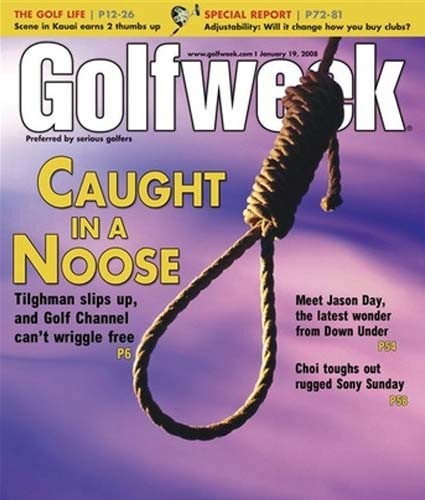 What?! It's not like noose scares aren't all over the news?  Is that where they got the idea?  This is a classic example of using an image without really thinking about the meaning behind it.  They should stick with more sane images like golf almighty.
The full quality image and more on those involved is available here.
Comments