This ad has nothing to do with the product: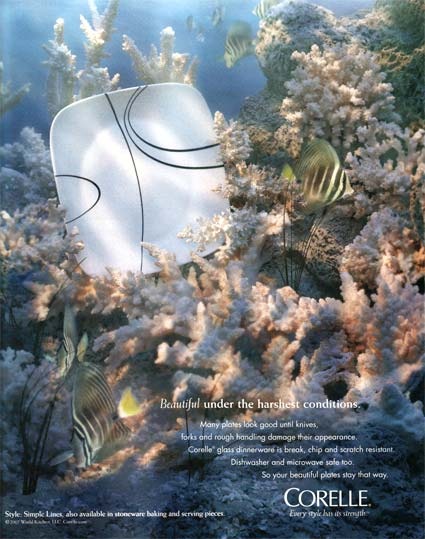 Yes, it's Corelle glass dinnerware.  And it looks like it was discarded into the great floating trash abyss in the Pacific.  And does anybody really think of this type of underwater coral/fish scene as "the harshest conditions"?
This one came from the January/February issue of Elle Decor page 49.
Comments