Apple.com posted a new iPhone "webapp" for iPhone owners (or anyone with web access):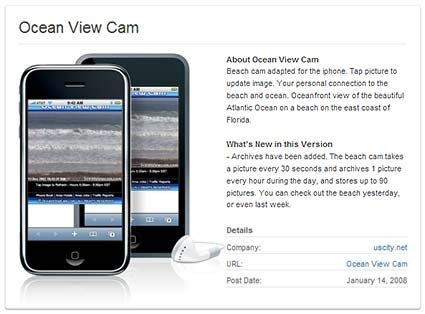 Yes, that's the Ocean View Cam.  I'm not sure if that's at all useful to anyone, but it's there for you.  Here's the link.  Here are more Webapps too at Apple.
Will the late-February SDK ever get here?  These webapps have to go.  Any iPhone owners who fly feel this way.
Comments