If you're a company, do you think it would be in your best interest to advertise that you want your customers to walk all over you on their way to the beach?  Prudential said just that in this ad on the back cover of the January issue of Smithsonian magazine: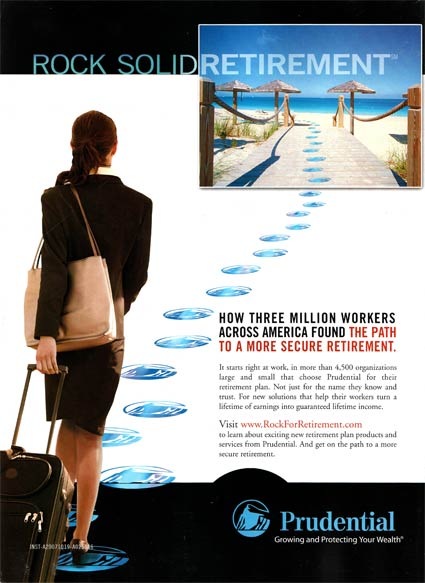 Ah, yes, Prudential is your stepping stone to the good life.
Here we go again with the retire on the beach ads.  They never end.  There IS more to the end of life.
Comments