Finally, a bed maker has put their bed where the beach is: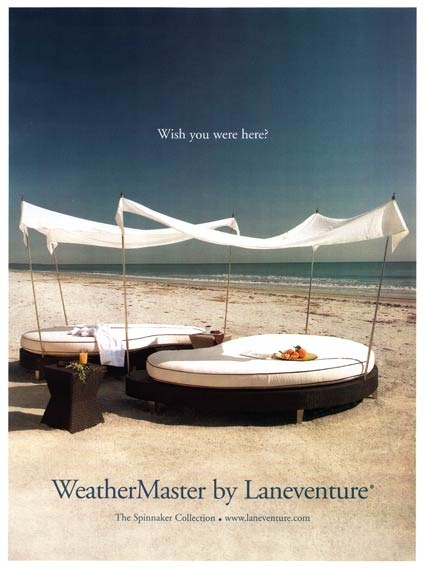 That's WeatherMaster outdoor furniture from the Spinnaker Collection by Laneventure.  Other bed makers, like Hastens, Simmons, and Tempur-Pedic, just want you to think that your bed is a medium to paradise.
But, in the end, can you really imagine lugging one of these down to the beach?  Even if you owned the beach and wanted to leave it there, would you?  Hmmm.
This ad comes from the March issue of Architectural Digest Page 33.
Comments