Two men's cologne ads from the same GQ have similar ocean settings but give off totally different images.  First, you have this fluffy escapist one from Perry Ellis 18: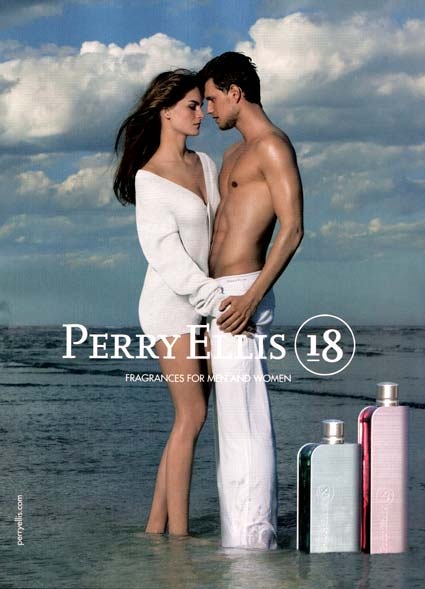 The poor girl looks like she realizes that the fake boyfriend she's hugging is on the wrong team.  Not again!  Could it be the white drawcord pants (with the possible tighty whities poking out the top)?  Who wears white pants in the ocean?  Who wears a white sweater in the ocean for that matter?
Then you have this ad from Chanel Allure Homme Sport: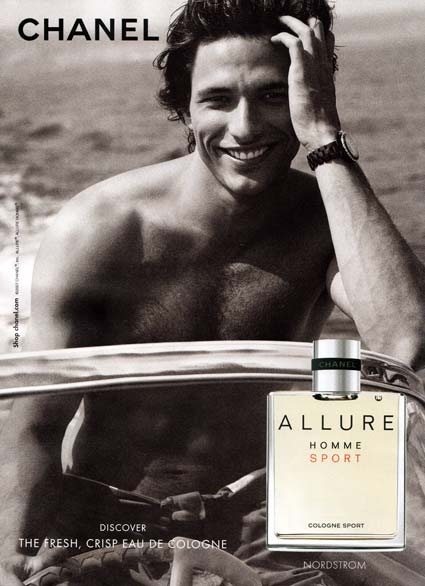 This ad nails exactly the spirit of the scent.  They portray the timelessness of the ad and of the cologne with the high-contrast sepia photo and the vintage mahogany speedboat.
In this one, it doesn't 'matter who is riding next to the guy (and a lot of people might want to).  We're getting closer to a depiction of an actual human being in a fashion ad!  Imagine that they actually dared to show a man with a little body hair.  Also, he's fit, but not ridiculously well proportioned or anorexic.
What if every company knew themselves as well as Chanel?  Think of what a better world that would be.
Does Perry Ellis have any idea who they want to be?
Comments