There is something completely weird and poetic about the idea that a single palm tree is all that is needed to convey a place in the Lincoln Center Theater production of "South Pacific" as seen in this photo of the palm by Sara Krulwich (New York Times):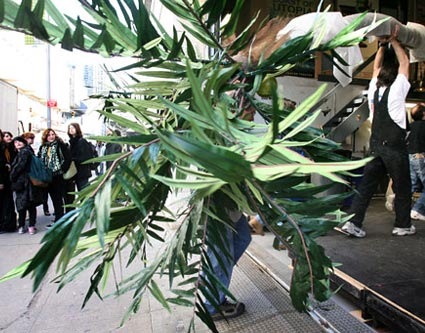 The Times writes: "Stagehands load in the lone palm tree that is used on the set of the revival of 'South Pacific' at Lincoln Center Theater."
Click on the link above to see more pictures and to read the full the caption from this one.  The Rogers and Hammerstein show, set during WWII, opens once again on April 3, 2008.  Learn more about what's going on with the show at the backstage blog.
Comments