Corona has a little St. Patty's day ad out in which a mystery hand reaches in and grabs the lime from the top of the bottle by the beach and returns a few seconds later having morphed the citrus wedge into a four-leaf clover.  Watch out Guinness.  Paradise is coming for you: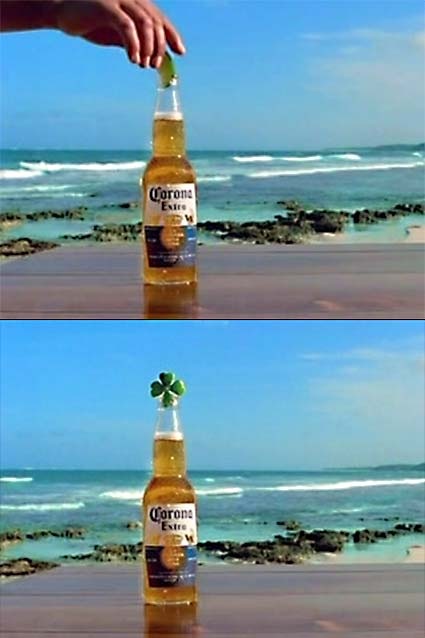 Meanwhile, Guinness is trying to make St. Patrick's Day an official holiday through their "Proposition 317" initiative.  As the petition-signing Zelinski family said, they signed because "It's awesome. We have so much fun."
What better reason to make a national holiday?  The site says they need a million signatures by March 16th.  They're not even close now at 237,055 (at the time this posted).
If you're going to make a holiday out of St. Patrick's Day, make it the 18th.  I mean really.
Surely there are better causes in the world.  But if Coke got Christmas and Hallmark got Valentine's Day, then why not give the 17th to Guinness?
This ad is available at the AdForum Focus section (after March 18, 2008, it may still be available here).
Comments