Gulfstream launched the G650 on March 13, 2008.  In your G6, you can travel 7,000 nautical miles at 0.85 Mach or 5,000 nautical miles at 0.90 Mach.  Yes, that's just short of the speed of sound.  But the real story here is the fine publicity shot that they chose: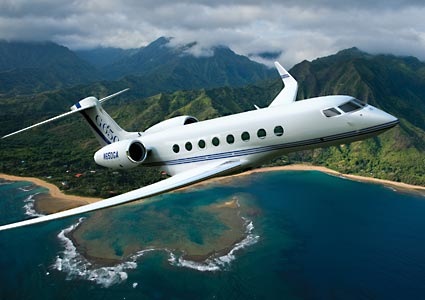 Oh, yes, that's a beautiful island.  Is it Bora Bora?  Nope.  It looks like Kauai.  See the sand in this picture from the University of Utah (originally located at http://www.eng.utah.edu/~whitty/chen5960_kauai.htm accessed March 14, 2008):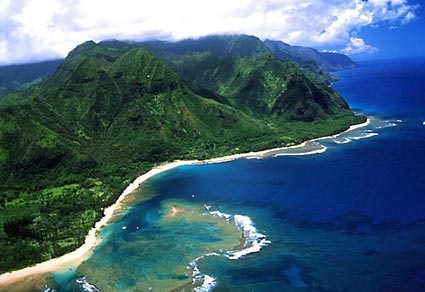 They have other pictures on the Gulfstream site; one looks like the Waimea Canyon area on Kauai also.
It's good to see that they're off to important business destinations for this business jet.  Let's let them write it off as an expense on their tax returns.  They were on their way from New York to Sydney after all for that important takeover meeting.
Paradise is not just for pleasure anymore.
Comments