Hilton gives us a new perspective on the beach: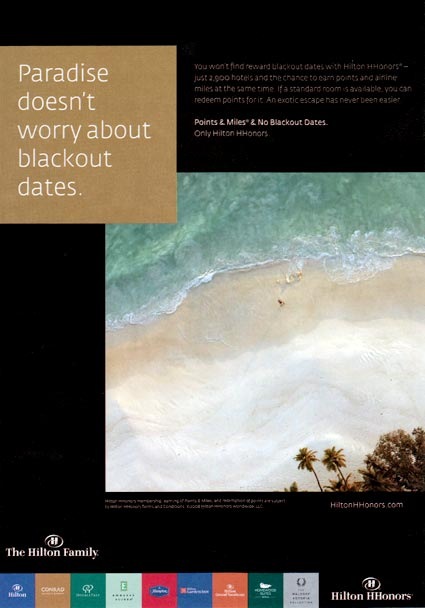 It's like the aerial shots by photographer Vincent Laforet (go to Index > Perspectives > Aerials 2), minus the interesting people everywhere.  Not that people are a huge part of interesting images or anything.  I love the layering of the waves from the palm trees, through the sand, and all the way out to the water.  The beach has a shell look to it at a very different scale.
And, yes, we agree that paradise doesn't worry about blackout dates.
Comments