J.Crew has taken a strong visual turn with the spring March 2008 catalog: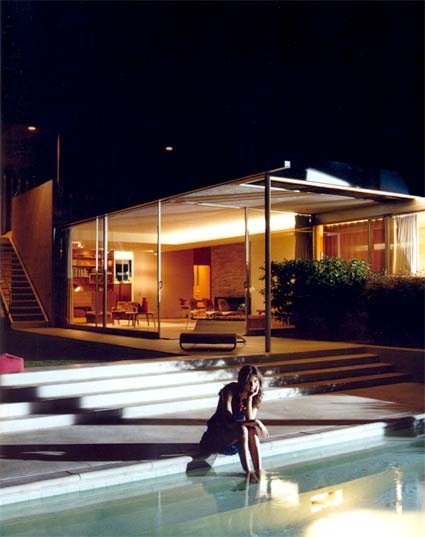 It's distinct for its use of landscape architecture and architecture to contrast just a hint of what the model is wearing.  There are no happy, jumpy groups of people (at least on the cover) with white linen jackets in stupid little row boats.  Inside, people are trying to pose without appearing posed, going about their daily lives as privileged desert dwellers.
Modernism is contemporary again.  But don't worry.  There is still one or two lingering ugly items in an otherwise delicious turn of 08 ephemera.
The 1946 Kaufmann Desert House in Palm Springs was designed by Richard Neutra.  As for dealing with the desert as paradise, well, that's for another day.
Comments