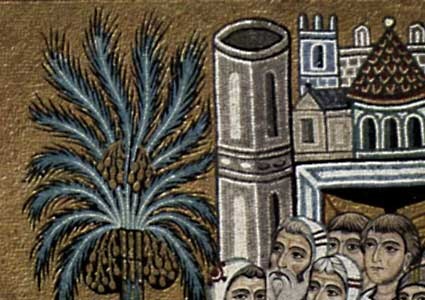 Churches were filled today for Palm Sunday.  Did you know that at times in the distant past when palm fronds were scarce that it was called "Branch Sunday"?  Today, hundreds of millions of palm fronds are harvested every year for US church ceremonies. 
The number is so large that major newspapers have picked up on the cause to promote a more sustainable religious tradition.  In 2006, The Washington Post had an article called "For a Greener Palm Sunday Celebration" that is still relevant today.  In 2007, The New York Times printed "U.S. Churches Go 'Green' for Palm Sunday."
As populations grow and our ecosystems change from consumption, churches will find themselves more and more pressured to alter their collection techniques.
Will Branch Sunday eventually return?
Comments