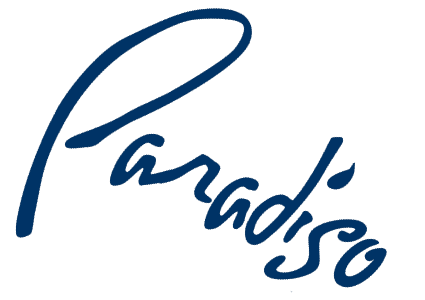 MyFonts.com, in their most recent email newsletter, has this to say about the font: "On a stroll across his home town, the Vegas-based, self-proclaimed 'Professor of Fontology' found a similar source of inspiration in the Paris Resort and Casino. Its logo has a high "ooh-la-la" factor, with a capital P that is decidedly lustful."
Not to downplay the incredibly complex process of creating a font, but given that this one is so closely related to the Paris Las Vegas logo, how much creative credit can be given for stylistically filling in the rest of the letters?  And then to name it "Paradiso."
While it's a beautiful font, where can we find that oh-la-la inspiration factor?  He did the same thing with the Mirage resort/casinos logo font (the hotel with the "South Seas vibe") and named it after another Vegas-area development.  Why?  Is he a self-proclaimed "culture vulture"?  Please tell me that this guy played some design role on these two iconic logo projects.
In his defense, he's got a huge body of other notable work.  His fonts pop.
Comments