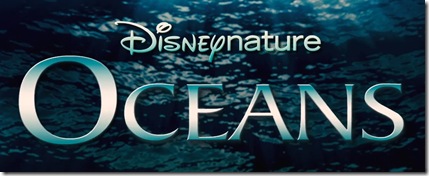 Disney is pushing its Disneynature brand and preparing for a, dare we say "epic," film release on Earth Day 2010: Oceans.  Here's the trailer.  This follows from today's release of their film Earth.
The footage should be stunning, but where does this leave Disney in the environmental cause?  Are they just trying to profit from the current "green" mania or will they actually have an impact.  In the past, Disney has had a huge impact on the environment, whether bringing attention to key issues about the earth or creating damaging demand for exotic things like clownfish.
Disney has been using their influence for years to bring attention to issues and to engage people in various topics.  They have gone as far as lending their characters to the US Government, and not even in wartime (you remember the old Donald Duck cartoons; you can see them at the Spy Museum in DC if not).
I would dare say that this movie will be stunning and very influential.  The only problem might be that they'll want to take it down to the most basic level of our connection to the oceans, relying on polar bears and jellyfish, to carry the biggest part of their message to the widest possible audience.  They're not ones to really stretch us into to our discomfort zones like Isabella Rossellini.
There will also be some good ol' Disney fun.  In fact, my favorite part of this latest trailer is the iceberg that they somehow found  that looks like Goofy: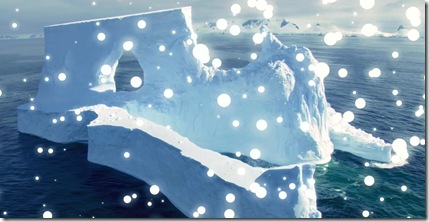 Maybe I'm seeing things, but that's a Goofy-looking iceberg to me.  I love the movie glamour snowflake sparkles they added to it.
If you went to see the opening of Earth, please let people know what it was like in the comments section.
UPDATE: It seems that the same iceberg appears in the Earth movie: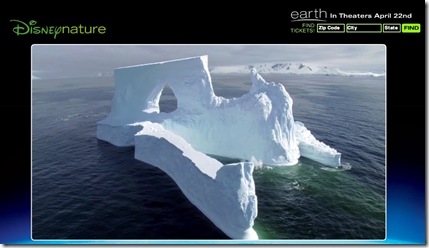 Must be the only iceberg left after their aircraft's emissions melted the others.
Comments