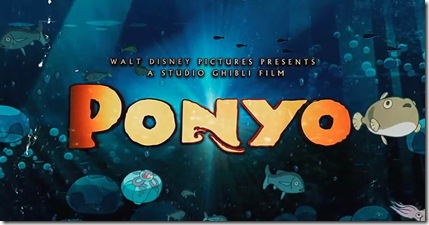 Ponyo is a film by Studio Ghibli appropriated by Disney and remixed with the voices of Cate Blanchett, Frankie Jonas, Noah Cyrus, Cloris Leachman, Matt Damon, Liam Neeson, Tina Fey, Lily Tomlin, and Betty White.  It arrives stateside on August 14, 2009.  Here's the trailer:
If you're thinking that it looks a lot like the animated adventure Spirited Away, it's because they had the same director: Hayao Miyazaki.  Yes, the award-winning one.
Disney has been making good money off of environmentally significant films for some time now.  This particular movie was a mega-release in Japan.  It stands to be immensely popular in the U.S. too.  They'll get my money for this one.
Comments