Following on the success of a skateboarding dog selling iPods, a surfing dog from YouTube has made its way into the Apple iPad marketing package: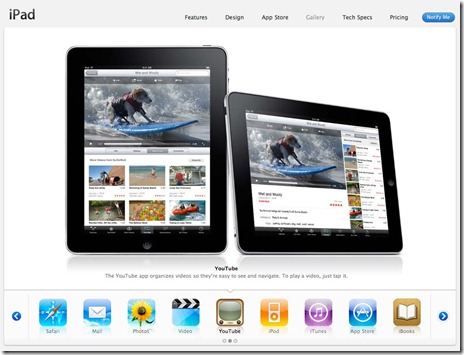 "Buddy the Surfing Dog" (if that is indeed the dog pictured above) is admittedly cute, but is that poor little guy really enjoying the experience? It makes you think that there is a reason that the human nose points downward. Pushing that dog through the water that way, must be wreak havoc on his poor nostrils. Anyway, this image is further evidence from my previous post that the YouTube generation is going to keep us surrounded by surfing dogs for many years to come.
Apple has never been a company to steer away from using paradise to market its products, but they have usually done so in a way that visually makes the products stand out. Their strategy in the past seemed to be to make the products the star of the pictures by contrasting them with bright, pleasing, and inoffensive images of paradise, which have a flashy way of receding, such as this iBook webpage from 2001: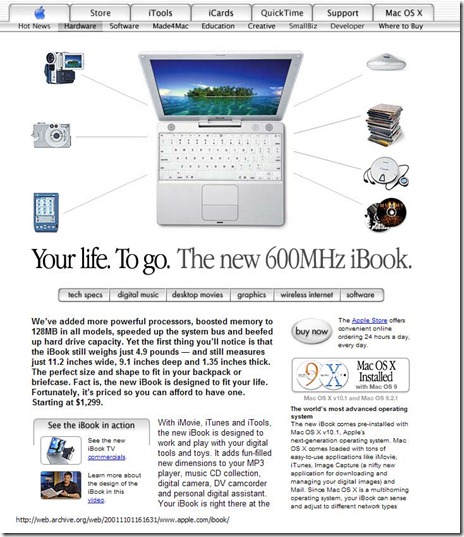 Apple has not changed that strategy much over the years, even as their products have jumped far ahead of most others. More recently, however, Apple has been adding more active lifestyle pictures that try to show images that people might actually take themselves, particularly with their iPhoto and iMovie products becoming so popular and easy to use. It seems to be paying off.
Comments