Ashton Kutcher hosted Saturday Night Live on February 6, 2010. His monologue focused on how mature he has become at the age of 32. Then YouTubesque visual delicacies send him back to his animal core. It starts with a dog on a surfboard: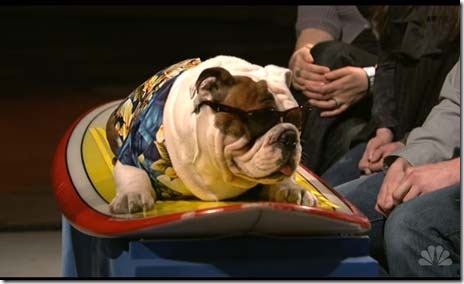 And moves on from there to Superman enjoying a "daiquiri" in a pineapple from a stormtrooper bartender: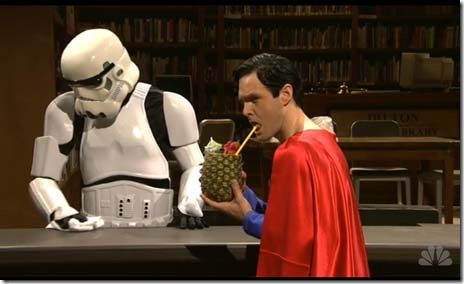 Then Mark Twain rolls in on a mini-bike to enjoy his own fruity beverage, only to be punched in the groin by a kid, who had previously hit his dad in the crotch with a bat.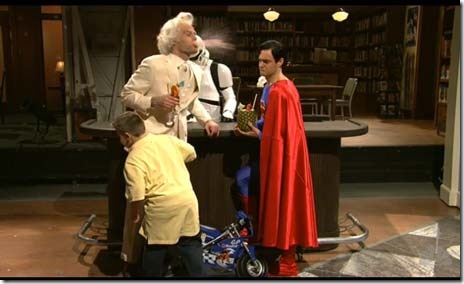 Kutcher can't take it any longer, and in a rabid return to the first time he hosted the show in his underwear he rips his pants off to reveal his leopard-print animal side: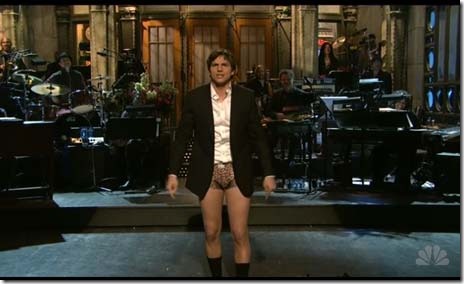 If he returns to the savannah with these old stripes, he may want to heed his own malaria-awareness advice and take a net. Yes, the generation of undying adultescents carries on into life with a pinch more maturity in their 30s. In fact, the only surprising part of the monologue was that Ashton Kutcher is now apparently a contractor for the United Nations.
If the YouTube generation continues to choose what elements in life are funny and to dictate what we get to see in the media, there will surely be many more dogs on surfboards to come. Grab your blender. You're going to need it.
Comments