Automobile lovers have long known the importance of the right smile on the front end of a vehicle, but thanks to iPhoto we can objectively conclude that cruise ship companies share the goal of putting their best face forward. The bow of the Norwegian Dawn popped up as an "Unknown Face" while I was processing my parents' vacation photos (click to enlarge):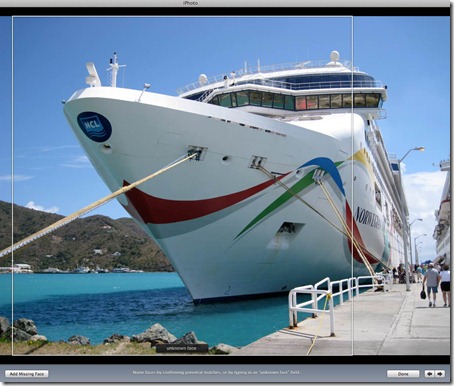 Visual researchers might find an impartial tool in iPhoto's face-recognition technology. I hope that they don't "fix" the software.
UPDATE (February 9, 2010): Apple announced that its Aperture software version 3.0 will include the Faces and Places features from iPhoto, so now professionals can manage all their cruise ship face recognition in a "more serious" medium—and they can even track where those photos were taken on a map of the world.
Comments