The Internet is having fun again (still?) with sharks. The image that is popping up at various blogs and social networking sites is of a shark mounted over the door of a law office. The photo below was taken by William B. Folsom of the National Oceanic and Atmospheric Administration (NOAA), which is part of the US Department  of Commerce: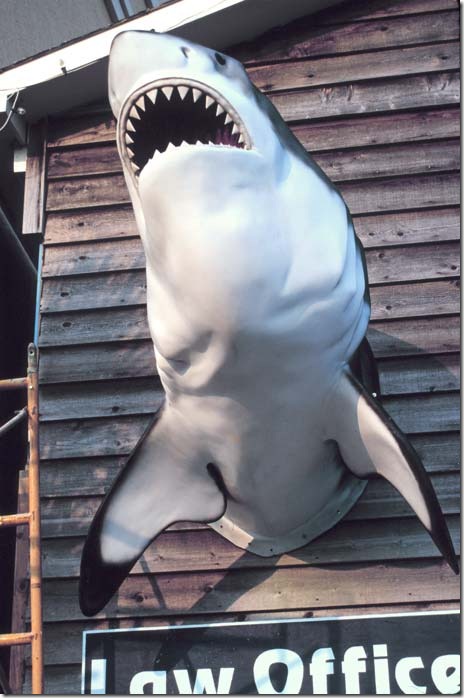 The image is from the NOAA America's Coastlines Collection, and the law office itself is located in Folly Beach, South Carolina. It's the "beach" office of attorneys D. Keith Bolus and Michael Tommy Bolus located at 23½ Center Street. They specialize in "personal injury, criminal defense, and DUI cases," and their visual message screams loud and clear. They also have an office in North Charleston. Their shark is featured in a small photo on this "Locate Us" page of their website.
In other versions of the image floating around, you can get a better sense of the setting that the building sits in. No Google Street View cameras have rolled by yet.
Comments