The latest Tiffany & Co. promotional email revealed a somewhat hidden visual message: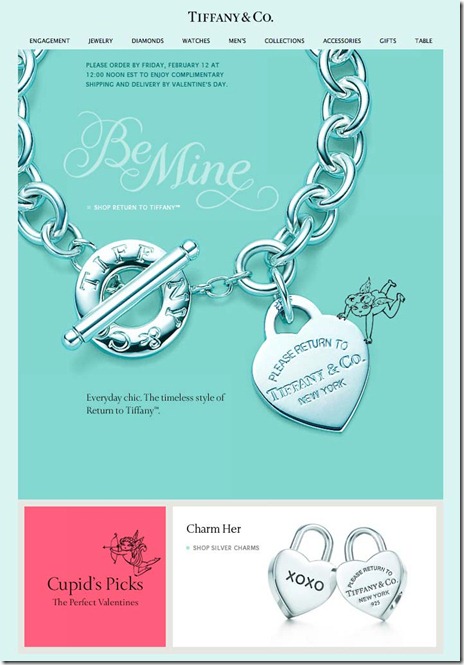 In the clasp, you can see a life preserver, and the chain and heart have the look of an anchor. Could the message be that Tiffany jewelry is a great way to save your relationship? The life preserver seems to be holding up that anchor. Valentine's day has really become a commercial drag.
Tiffany has long had a connection to the sea and paradise: example 1 and example 2.
Comments